Floor Plan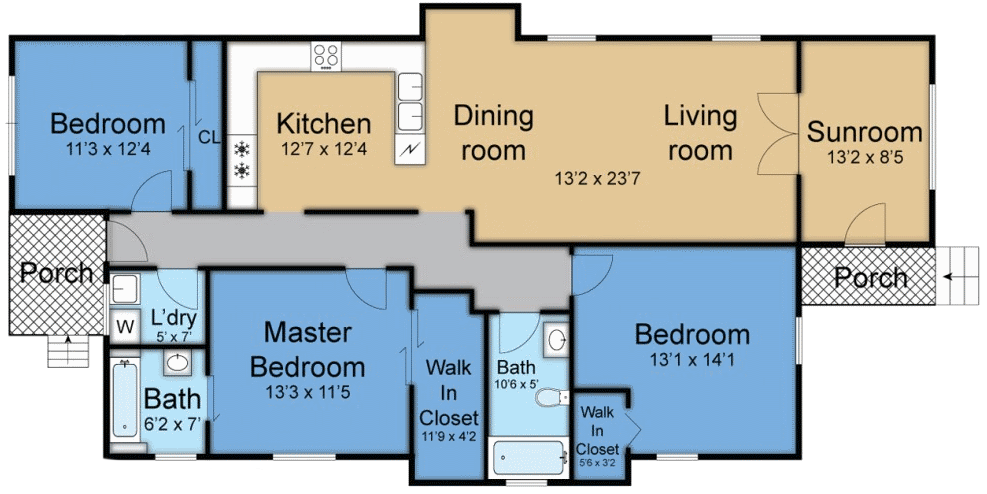 A quality, professional floor plan will enhance your real estate presentation and provide an added benefit to differentiate your property listing. Real Estate Agents use floor plan service to highlight their property's interior layout. This service compliments the properties int./ext. photos and provides a complete picture for your prospective buyers. Our floor plan service can also benefit the For Sale By Owner. As a property owner selling your own home in a realtor driven market, a floor plan added to your marketing flyer or online listing will raise your property profile and capture the attention of potential buyers.
Floor plans can also be used to assist you with remodeling decisions, county record disputes and square footage verification of your home or investment property.
Our floor plans are delivered via email in .pdf, .jpg or just about any image format to suit your marketing requirements. You can add the floor plan to your flyers, and MLS photo gallery for maximum exposure.
Similar to an appraisal, we require access to the property  approximately 25minutes for inspection depending on sq.ft of property and we offer this service in all of Los Angeles. All exterior and interior walls will be measured and interior features and fixtures will be added including windows to better highlight your properties characteristics.